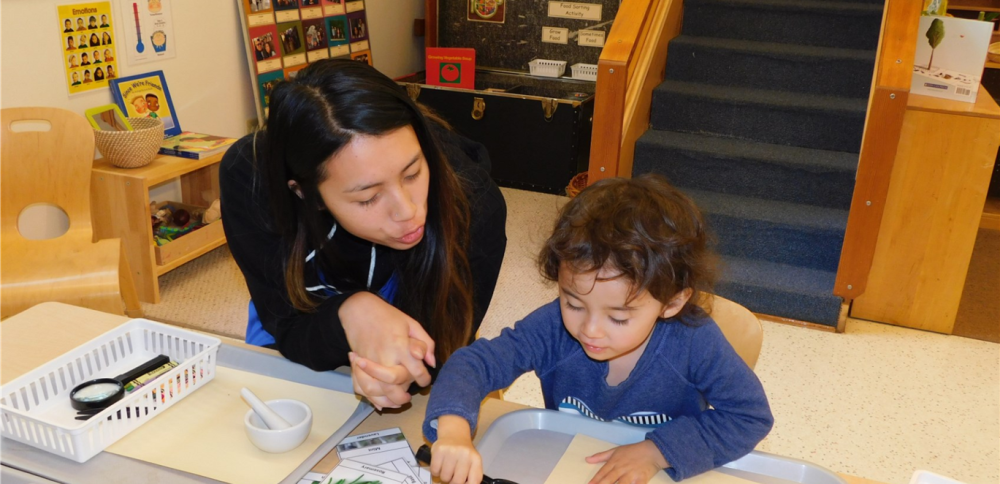 Welcome to the Center for Child and Family Studies (CCFS), Department of Human Ecology.
The CCFS is part of the national system of Experiment Stations for the United States Department of Agriculture. With over sixty years of service, our center is committed to the study of all facets of child development, demonstrating the translation of theory and research into practice to improve the quality of services for children, families, and community. Our work contributes to the development of the next generation of practitioners, researchers, parents, family caregivers, and child advocates.
The CCFS provides resources and expertise to the region and state, in the form of tours, seminars, observations, and expert participation in community and state program development, policy-making and workforce training.
Vision
To provide high-quality early childhood programs for children and families, to

extend the education and deepen the learning of undergraduate and graduate students studying child development, to support research conducted by faculty and graduate students, to engage in our own applied investigations of child development and early childhood education, and to continue to serve as a resource for regional practitioners, administrators, and policy makers, while expanding our professional development work throughout the state and nation.
Mission
Promote healthy development through the highest quality of care, support and education for young children and their families, while demonstrating the integration of research, evidence and practice. We are a learning laboratory for all our program participants, including children, families, undergraduate and graduate students, researchers, early childhood practitioners, and policymakers. Our commitment to excellence in nurturing the healthy development of the young child across all domains positively informs the current inquiry, practice, and decision-making of all those we serve.