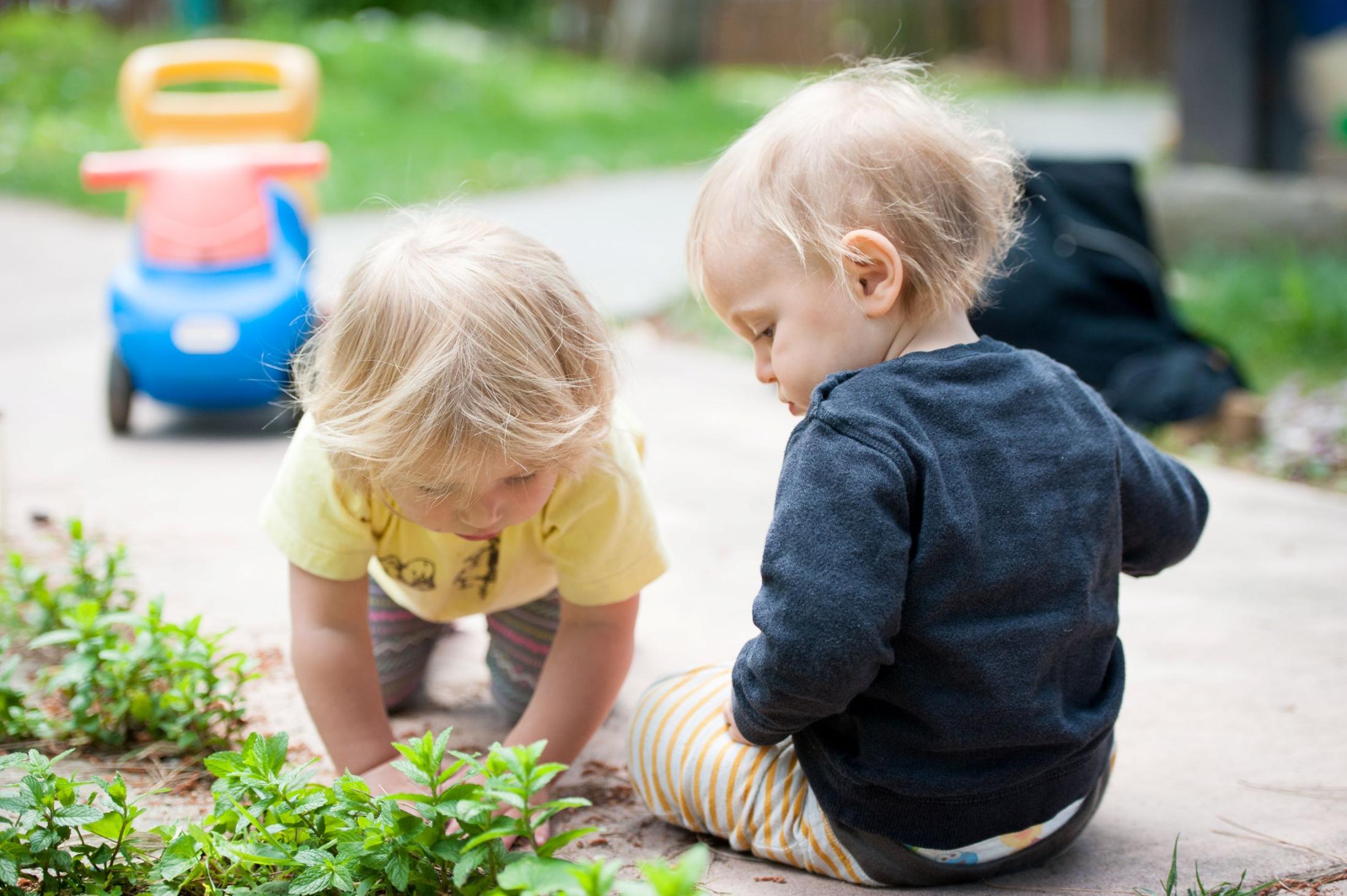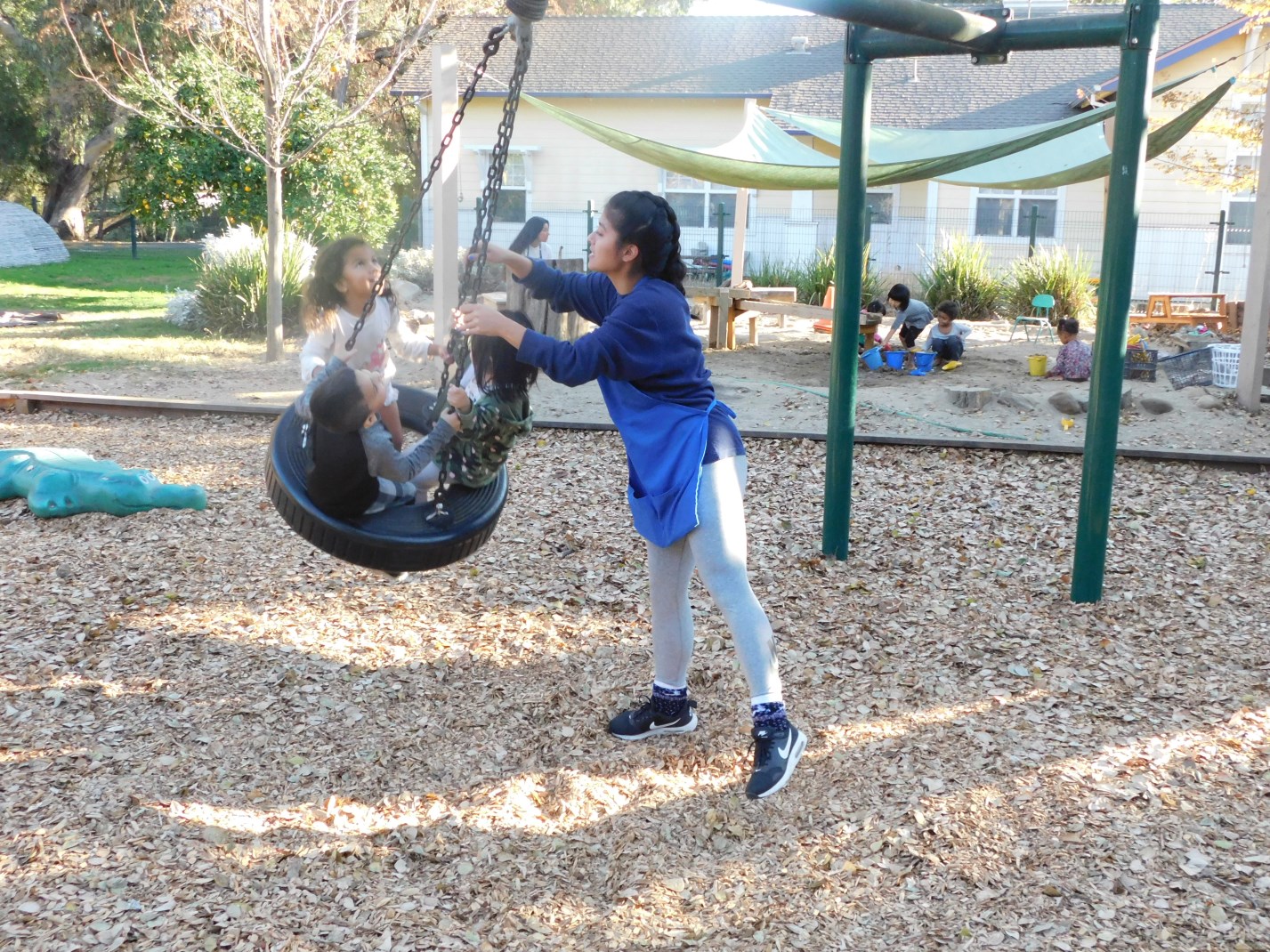 Updates
January 11, 2022 - EXCITING NEWS FOR STUDENT PARENTS. Starting in fall 2022, the ECL will be collaborating with the Student Reentry Center in providing subsidized child care for UC Davis student parents. For more information, please see https://trc.ucdavis.edu/services/student-parent/ccampis!
January 7, 2022
After returning to a modified normal program in fall quarter 2021, the ECL is pivoting to remote programming until January 31st. The offices are closed and staff are working from home.
Onsite classes are fully enrolled for the 2021-22 school year. All further applications will be waitlisted. Applications for the onsite 2022-23 school year are being accepted now. Go to the Application Admission and Fees page for details.
Applications for children's remote learning programs Winter Quarter 2022 are now being accepted. To apply and for more information see: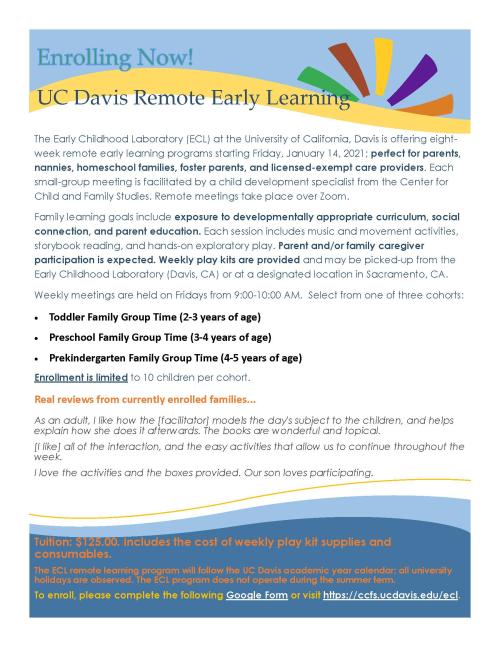 Welcome

to the Early Childhood Laboratory (ECL), the part-day children's program at CCFS.
Located on the UC Davis campus at 238 1st Street, the ECL provides a model early childhood program, a site for research and observation, and an educational experience for Child Development students.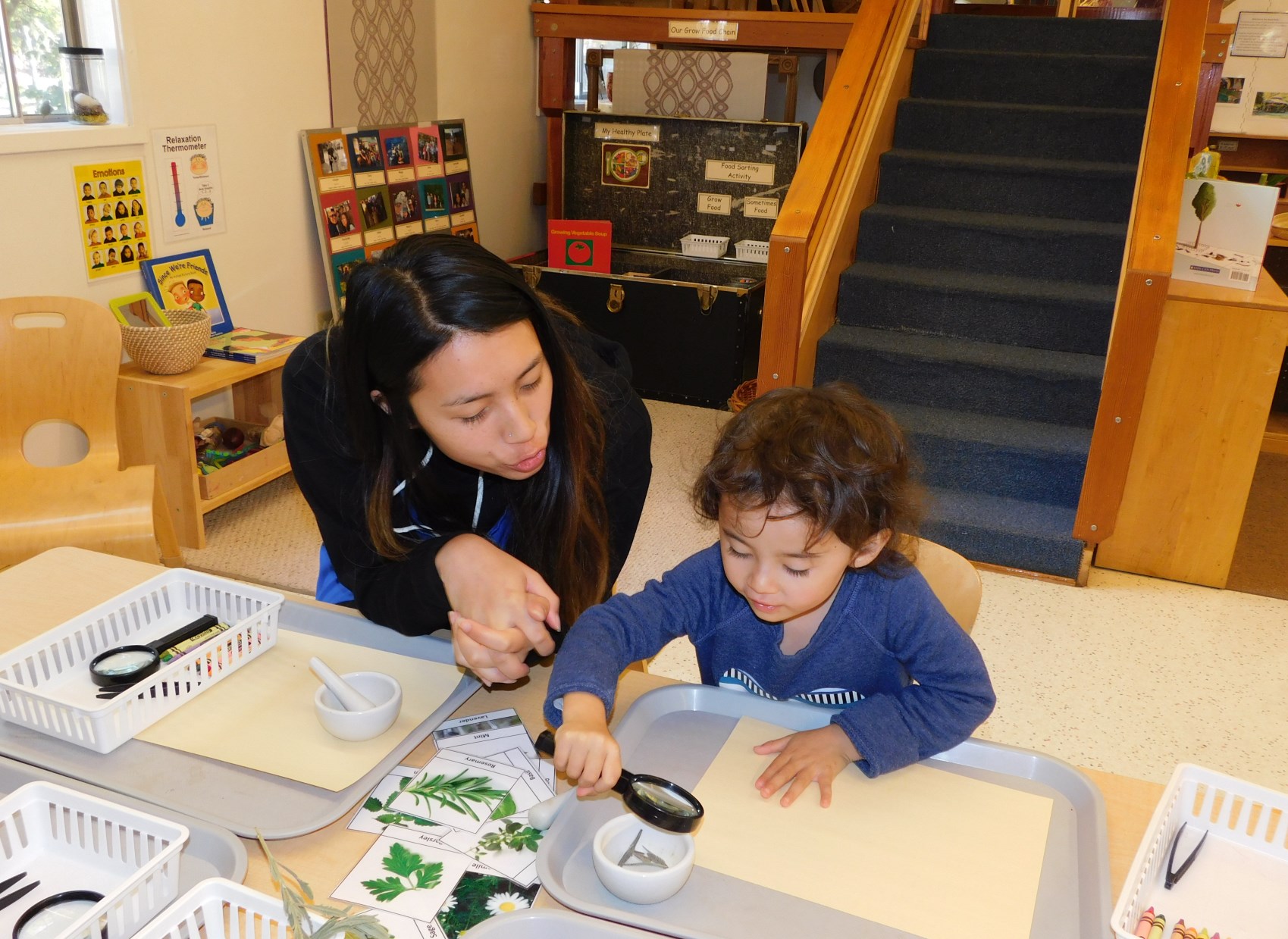 Enrollment: 70 children in six classes (ages are as of the 1st day of the school year)
Toddler I:  9 children ages 24-30 months, mornings only M-Th
Toddler II:  9 children ages 30-36 months, mornings only M-Th
Preschools:  52 children in 4 morning or afternoon age-grouped classes M-Th
Each class is staffed by:
A Lead Teacher

(B.S. in Child Development or Early Childhood Education

)

A Child Development Demonstration Lecturer/Specialist

(M.S. degree

)
Three practicum student "caregivers" enrolled in our intensive Laboratory in Early Childhood course who enable us to provide individualized attention to children.
Research about child development is an essential part of the ECL. Parents who enroll their children grant permission for their children to be part of the naturalistic observation research that takes place daily. Several times per year parents are asked to consider other research projects that would involve direct interaction with their child. Parents receive a description of each research project approved by our Research Director and sign an informed consent form.
License numbers: 570306437 and 570311412

Our program is proud to have earned NAEYC Accreditation - the mark of quality for early childhood education programs.