THE EARLY CHILDHOOD LAB SCHOOL IS CURRENTLY ACCEPTING APPLICATIONS FOR THE AFTERNOON PRESCHOOL (children aged 3-1/2 and up).
The Early Childhood Lab School (ECL) is the half-day program for infants, toddlers, and preschoolers at CCFS. It serves as a model early childhood program, a site for research involving young children, and provides an educational experience for students studying child development. 

The program enrolls 82 children in four classrooms and three large outdoor play spaces:
10 infants
12 toddlers
60 preschoolers
Each class is staffed by a:
Lead Teacher with a B.A. in human development or early childhood education
Child Development Specialist with a Masters degree in either field
Four or five undergraduate student caregivers enrolled in our Communication and Interaction with Young Children course. These are upper division UC Davis students with background in human development who allow us to provide individualized attention to children.
Our children's program is based on a philosophy of active, playful learning in an enriched environment. We strive to respect every child's own developmental needs and interests.
Our curriculum incorporates ideas from a variety of models, including the Reggio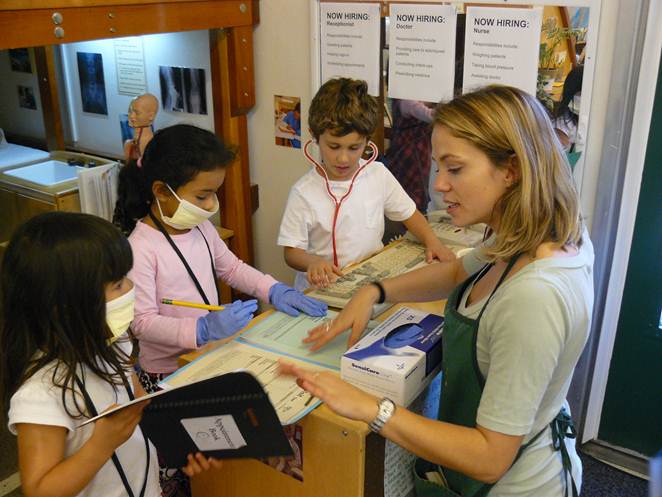 Emilia schools of Italy, the High Scope Active Learning Curriculum, principles of the Program for Infant Toddler Care (PITC) and others to create our own eclectic approach, tailored to each age group.
Our focus is on children's social and emotional development in a setting that emphasizes nurturing relationships within a culturally diverse school community. Through a thoughtfully designed curriculum and skillful teacher, children are given many opportunities to develop early language and literacy skills, build on math concepts, explore science and nature and learn social and emotional skills that will contribute to their success in later schooling.
Research about child development is an essential part of the ECL. Parents who enroll their children grant permission for their children to be part of the naturalistic observation research that takes place daily. Several times per year parents are asked to consider other research projects that would involve direct interaction with their child. Parents receive a description of each research project approved by our Research Director and sign an informed consent form. Research assistants are supervised by faculty members and by our staff.
License numbers: 570306437 and 570311412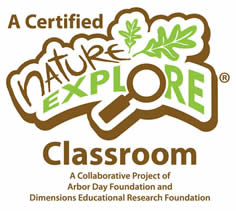 Our program is proud to have earned NAEYC Accreditation - the mark of quality for early childhood education programs. NAEYC Standards