Gross Motor:

 

Taking Care of Business
Gardening with preschool children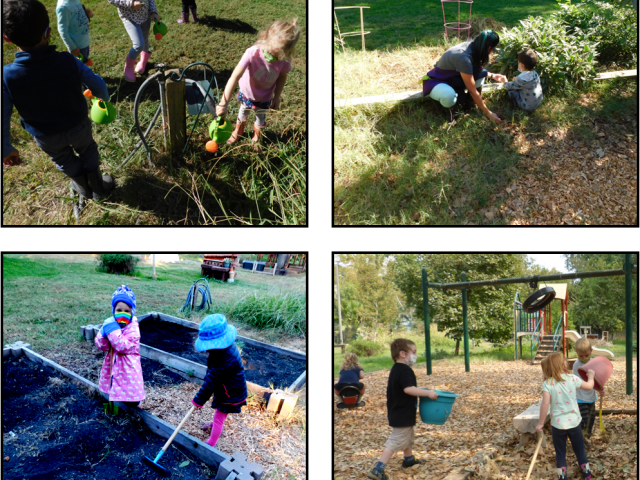 The children at the ECL take pride in helping maintain the yard and garden by weeding, watering, raking, and cleaning nearly every day. It helps them take pride in their space and understand that we are the caretakers of the area around us.
They can see their hard work pay off as our gardens grow, or when their leaf piles are big enough to jump, play, and even swim in!
No child is forced into helping - Lead Teachers model how they do the job and talk to the children about why the work is important and what the benefits are. The children happily join in, and often go home asking to help!